An Intimate Moment You Will Never Forget In Your Lifetime
Gin Creek is a wedding venue in the heart of South Georgia. Gin Creek is a premier wedding destination and is a privately gated property located fifteen (15) minutes west of Moultrie, Georgia. DeMott Lake and RoseMott Vineyards sits on 100 acres with a 20-acre lake on our Lakeside, which is a perfect  wedding destination or retreat and great for fishing, recreation or just relaxing and has eight fully furnished cabins/cottages overlooking DeMott Lake. The enclosed Galleria is a beautiful place for your reception or event, complete with a two-level deck for additional entertaining.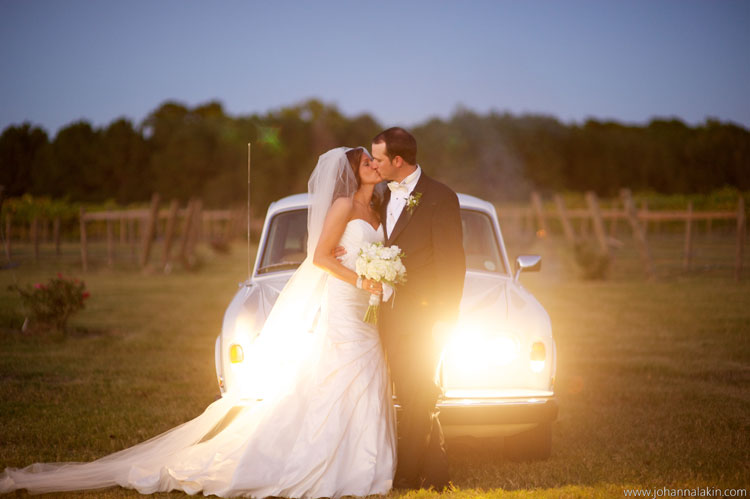 Begin your wedding with a horse-drawn carriage or Rolls Royce ride to your chosen ceremony site where your friends and family await your arrival and walk down the aisle to the person of your dreams that is standing there to take your hand. We strive to make your day the wedding of your dreams and one that you will cherish forever! Allow us to help you with the most important day of your life and instead of stressing on your wedding day, enjoy it!

We Have All Of The Perfect Accomodations For Your Special Day.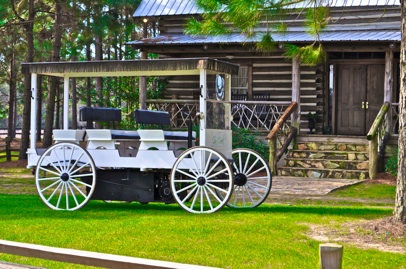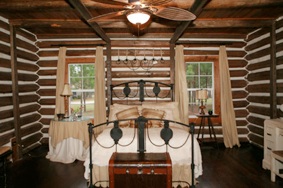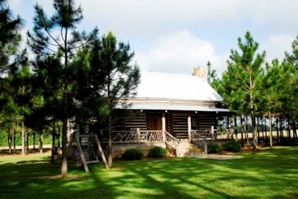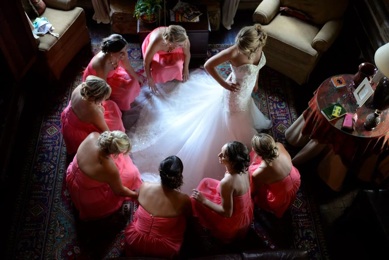 The Presley Log Cabin is our "signature" at Gin Creek. Built in 1836, this original structure has seen 178 years of special times.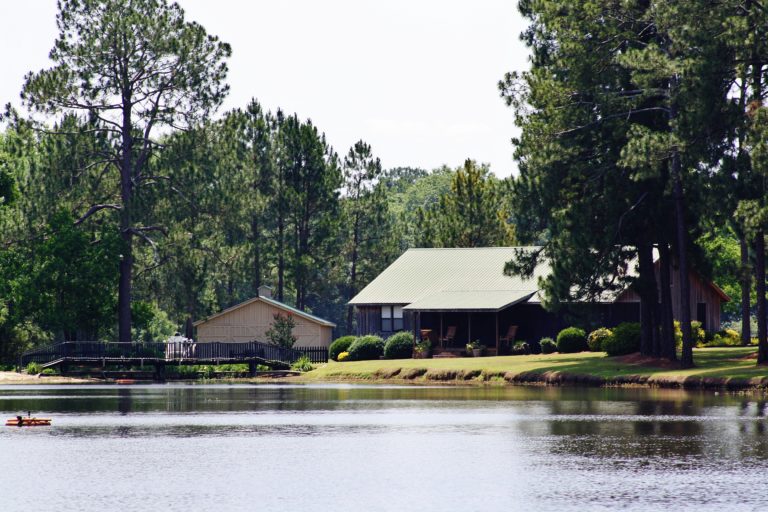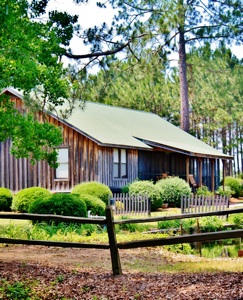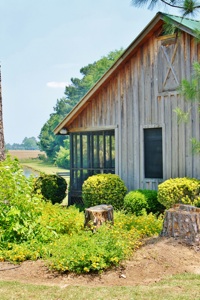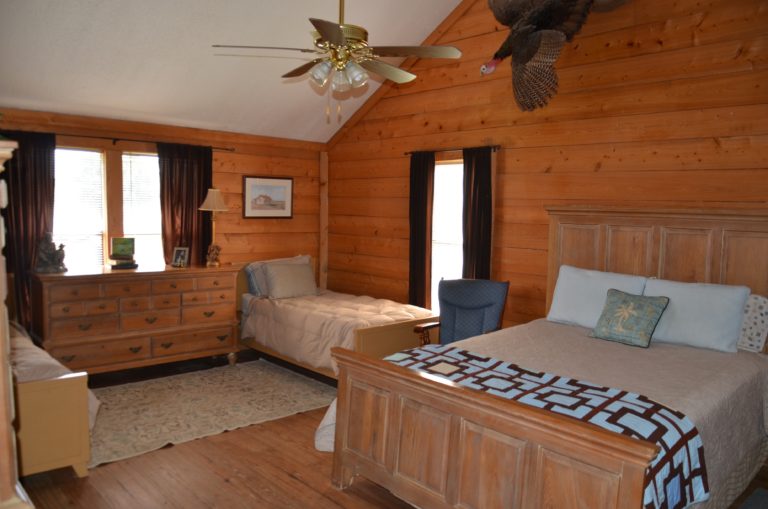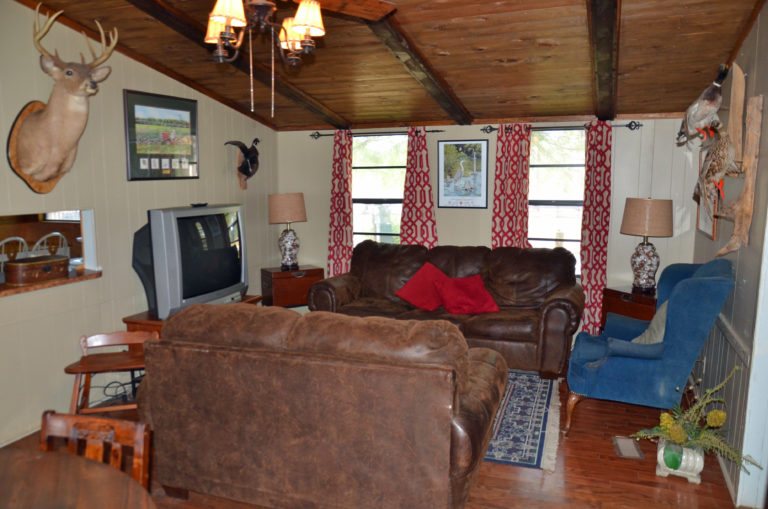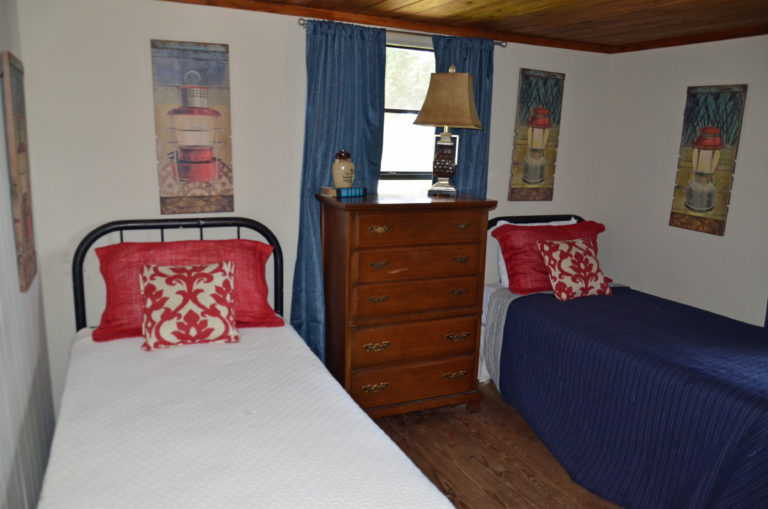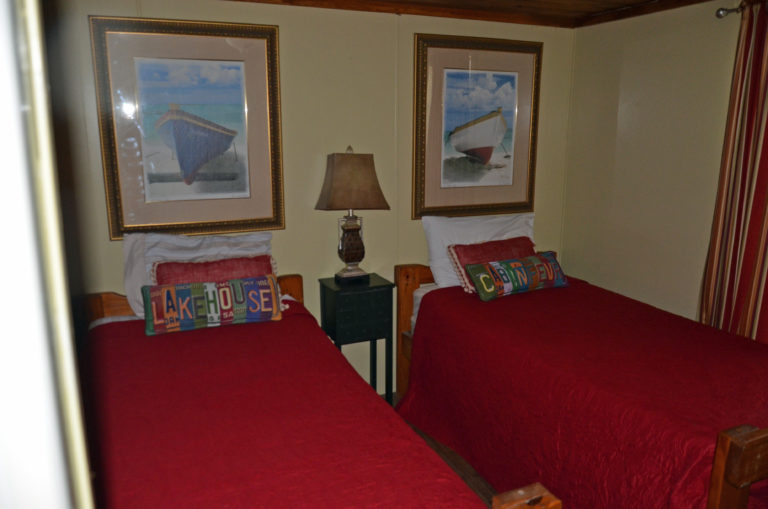 Our first and most popular structure, has been our mainstay for years.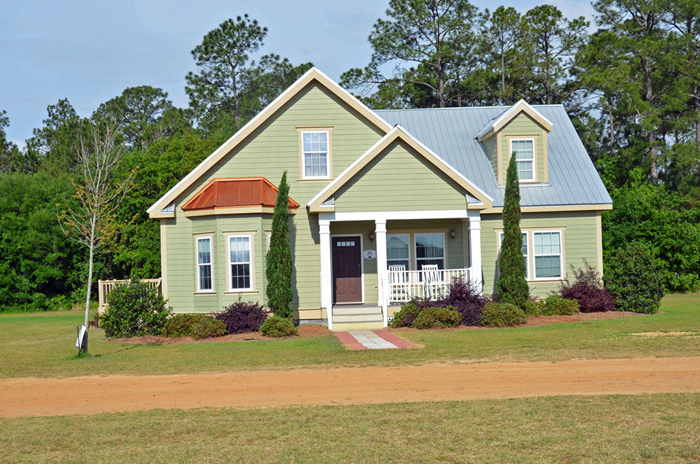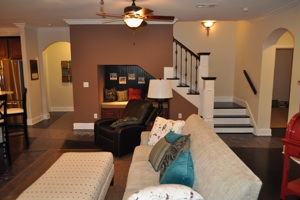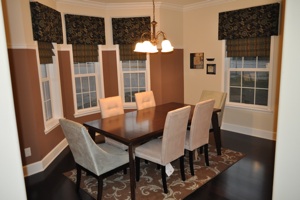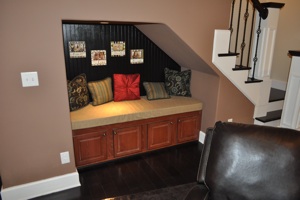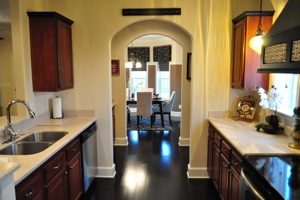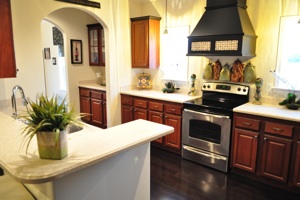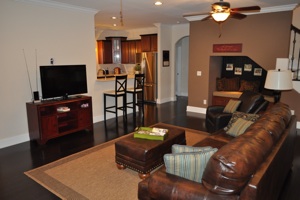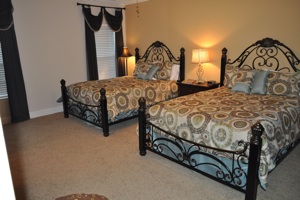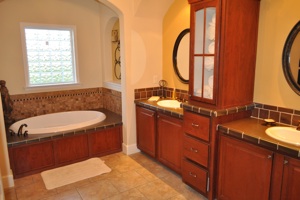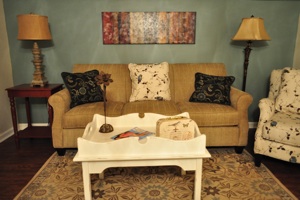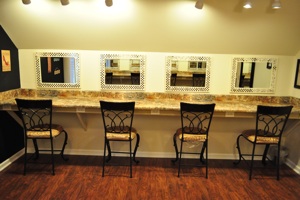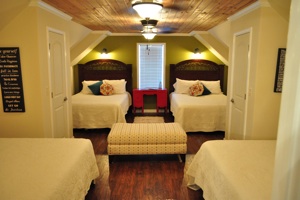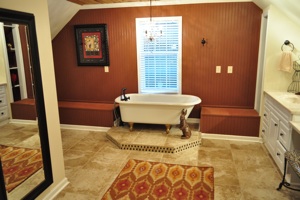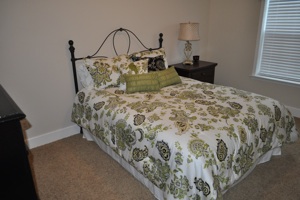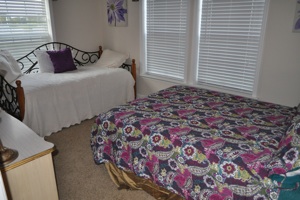 The Olive House is a 3200 sq. ft., two-story home. The first floor features a large den, kitchen, dining room, laundry room, large master bedroom with a bathroom, and also two additional bedrooms that share a bathroom.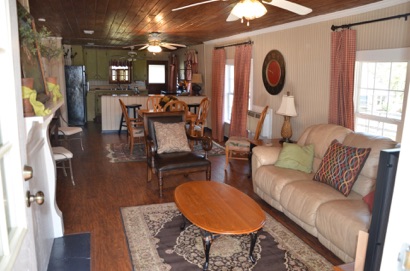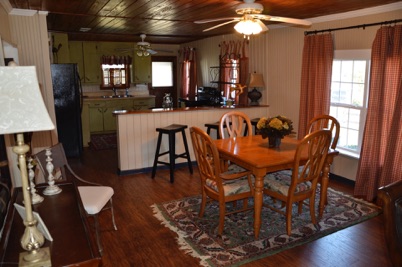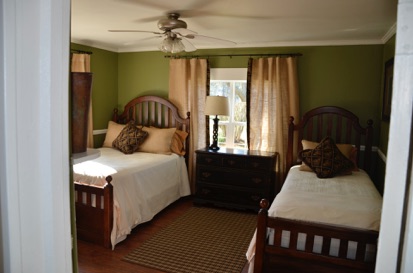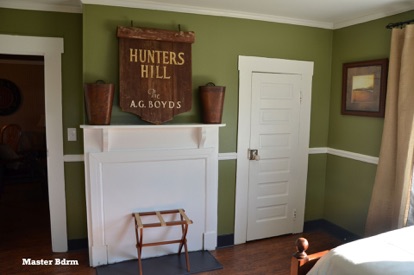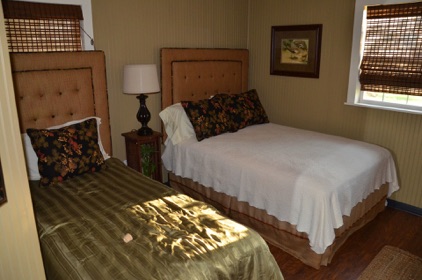 The Carriage House is the original home place of our family and was built over 100 years ago and just about every person in our DeMott family has lived there at one time or another.

We do not take any reservations over the phone. Please use our online registration below. 

We accept Cash, Venmo, PayPal Personal Checks, Visa, MasterCard, American Express, and Discover. Sales tax is 8%.  In order to provide a safe and pleasant stay for those occupying the cabins and cottages, we request NO LOUD MUSIC at these locations.
NO FISHING ON FRIDAY OR SATURDAYS.
$50.00 pet fee for the first pet and $25 for each additional pet per cottage/cabin.
Gin Creek is NOT responsible for any personal items left by guests at the cabins and cottages.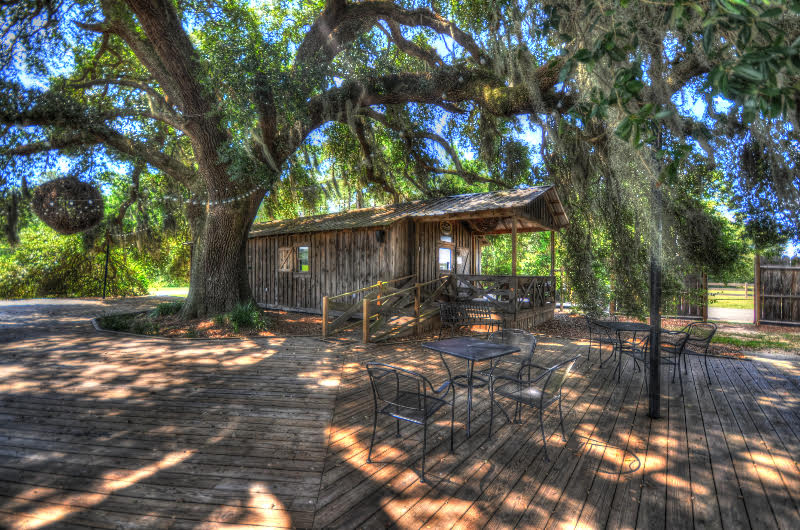 Wine Tastings at the "Packhouse"
Wine tastings are by appointment only!

We can't wait to celebrate your special day.

Hours of Operation for Gin Creek ~  9:00 a.m. – 5:00 p.m. Appointment only. Please email with any questions regarding weddings and pricing. We are not always in the office. Email is the best way of contact.
We would appreciate the opportunity to give you a tour of our venues. Please feel free to complete the contact form below, and we will contact you within 24 hours of your submission.
Tours by appointment only. Sunday-Thursday.
Office: 229-941-2989 (Please leave a message) Our phone lines are currently down until February 2nd. Please out to the numbers below.
Meaghan: 229-873-6245 (Please text)
Doug: 229-873-3005
Address
Gin Creek
251 DeMott Road
Hartsfield, GA 31756
Email
info@gincreek.com

Gin Creek is located in rural southwestern Georgia. We are in Colquitt County about 15 minutes west of Moultrie. There are airports in two nearby cities: Albany, Georgia (40 minutes south of Albany) and Valdosta, Georgia (50 minutes north of Valdosta). We are about 3 and 1/2 hours from Atlanta, Georgia. We are 1 hour from Tallahassee, Florida. We are located right off Georgia Highway #37 West on DeMott Road in the small community of Bay.